Regular price
Sale price
£39.99 GBP
Unit price
per
Sale
Sold out
Same day dispatch when you order by 2pm.
While we were prototyping the Kitty Cabin (yes we make them all here in our factory in Cornwall) back in 2020 we tried a range of weird and wonderful colours.
Rather than throw these oddballs away, we want to offer them a loving home - saving them from landfill and doing our small bit towards Net Zero.
Occasionally we produce a less-than-perfect Kitty Cabin and, when we do, we'll pop them in here.
All products in this category are discounted to £39.99 - still with free shipping!
Please note that our 'oddballs' are quite variable in colour so when you order one we will send you what we have available. This will usually be a speckled darker colour. The images show a selection of oddballs we have produced.
These 'oddball' Kitty Cabins are just as robust and weatherproof - the imperfections are in the colour only.
These products are not eligible for returns or refunds. Limited stock available - once they're gone they're gone!
More about the Kitty Cabin
With a large interior space that will allow cats to move around and not feel claustrophobic, our waterproof outdoor cat shelter is made from a single piece of moulded plastic in order to ensure it is as durable and hard-wearing as possible. Because of the way in which they are made, there are no joins or areas of weakness, which means these garden cat shelters are 100% weatherproof.    
Key Features:
Suitable for cats & small dogs 
Made from a single piece of moulded plastic - no assembly required
Waterproof and windproof
Will not rot like wooden cat kennels
Damage and UV resistant
Drainage hole at the bottom allows you to easily hose down the interior
Front roof overhang and recessed door to keep the interior dry
Raised floor panel keeps the shelter warm, dry and cosy
No joints for water to leak through
Resistant to microorganisms or parasites to ensure hygiene
Add a catflap (check dimensions) for increased security
Hygienic and easy to clean, these plastic cat cabins have a drainage hole located on their base so that their interiors can simply be hosed down and the water will quickly drain out. What's more, though designed for outdoor use, our cat shelter can also be kept indoors and will blend in well with many styles of interior and exterior home décor thanks to its attractive design and colour choices.
The Kitty Cabin is a very low maintenance pet product and will provide pets with somewhere sheltered to relax, giving pet owners much-needed peace of mind.
The cabins also make great shelters for small animals such as rabbits, guinea pigs or even chickens. Customers have also reported finding hedgehogs and foxes sleeping inside and we have many loyal customers who care for feral cats by providing them with a Kitty Cabin for safe shelter outdoors.
Dimensions: 42cm (H) x 52cm (L) x 39cm (W)
Our promise

If your pet doesn't like their Kitty Cabin you can return it to us for a full refund within 30 days - no quibbling.
Construction

The Kitty Cabin is made from a single piece of moulded, high-density and dureable plastic. It's weatherproof, UV-resistant and will last for years!
Delivery info

Shipping is free to the UK mainland when you buy a Kitty Cabin or a Kitty Cabin with a self-heating mat. If you buy a mat on it's own, there is a shipping fee, calculated at checkout.
Share
Let customers speak for us
View full details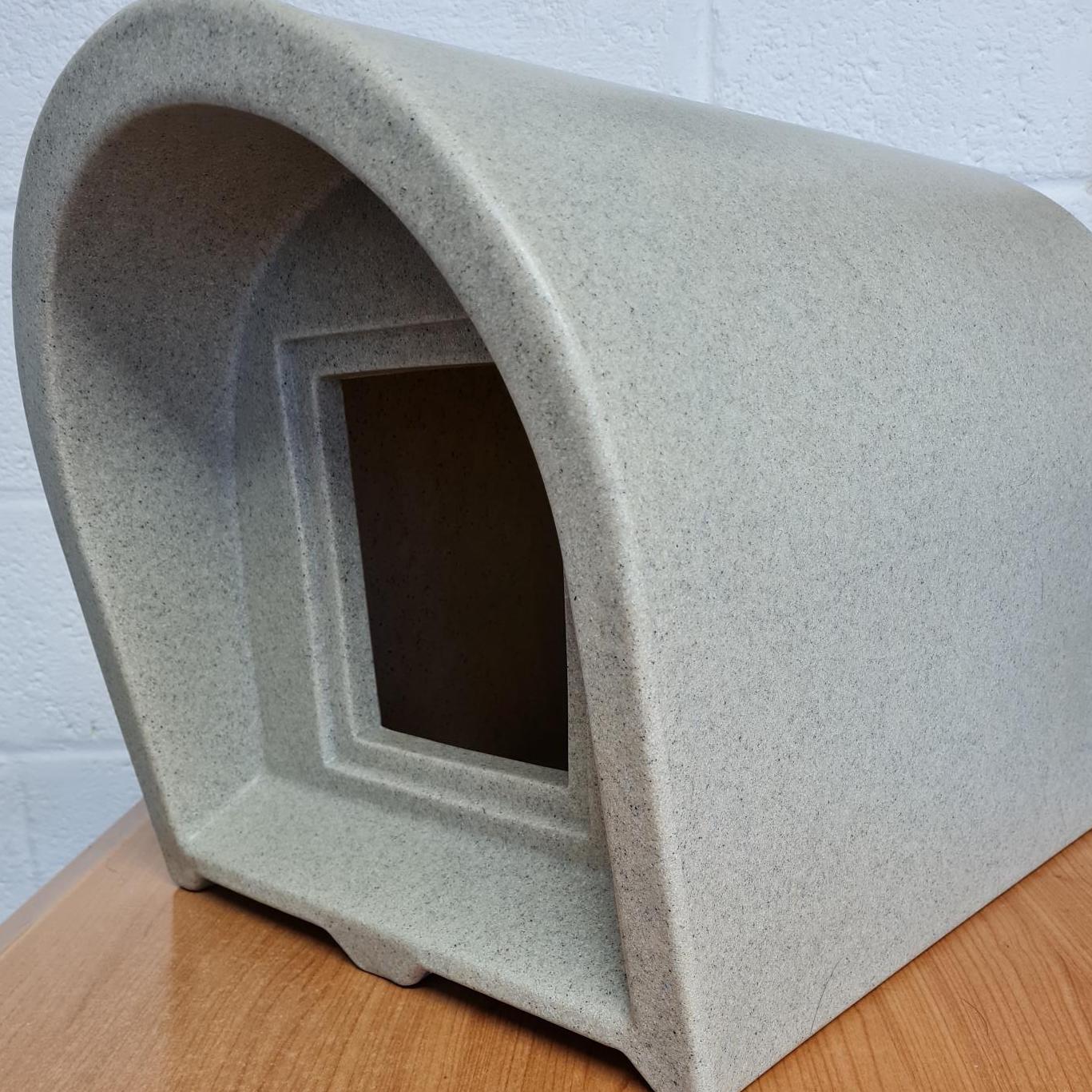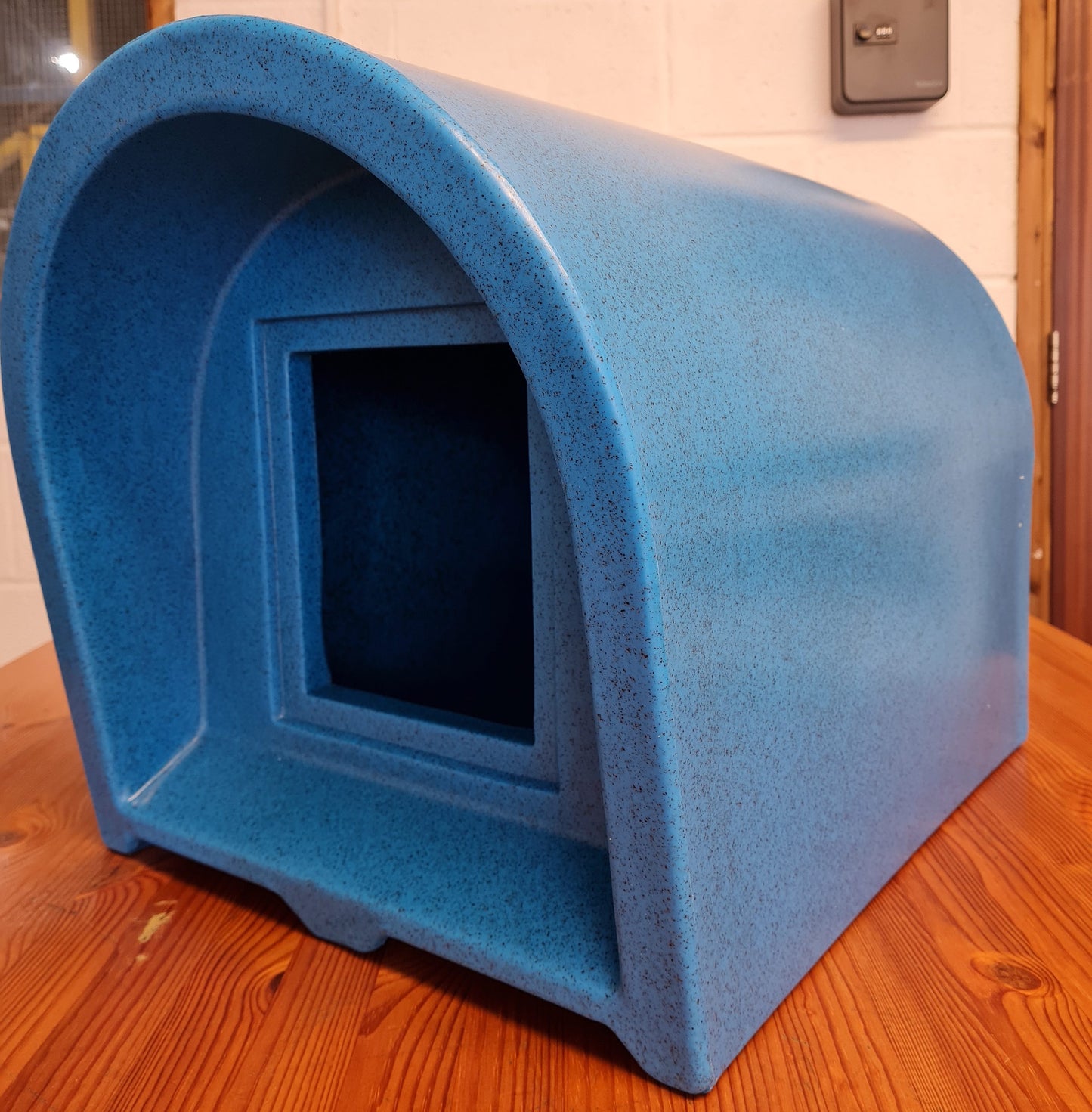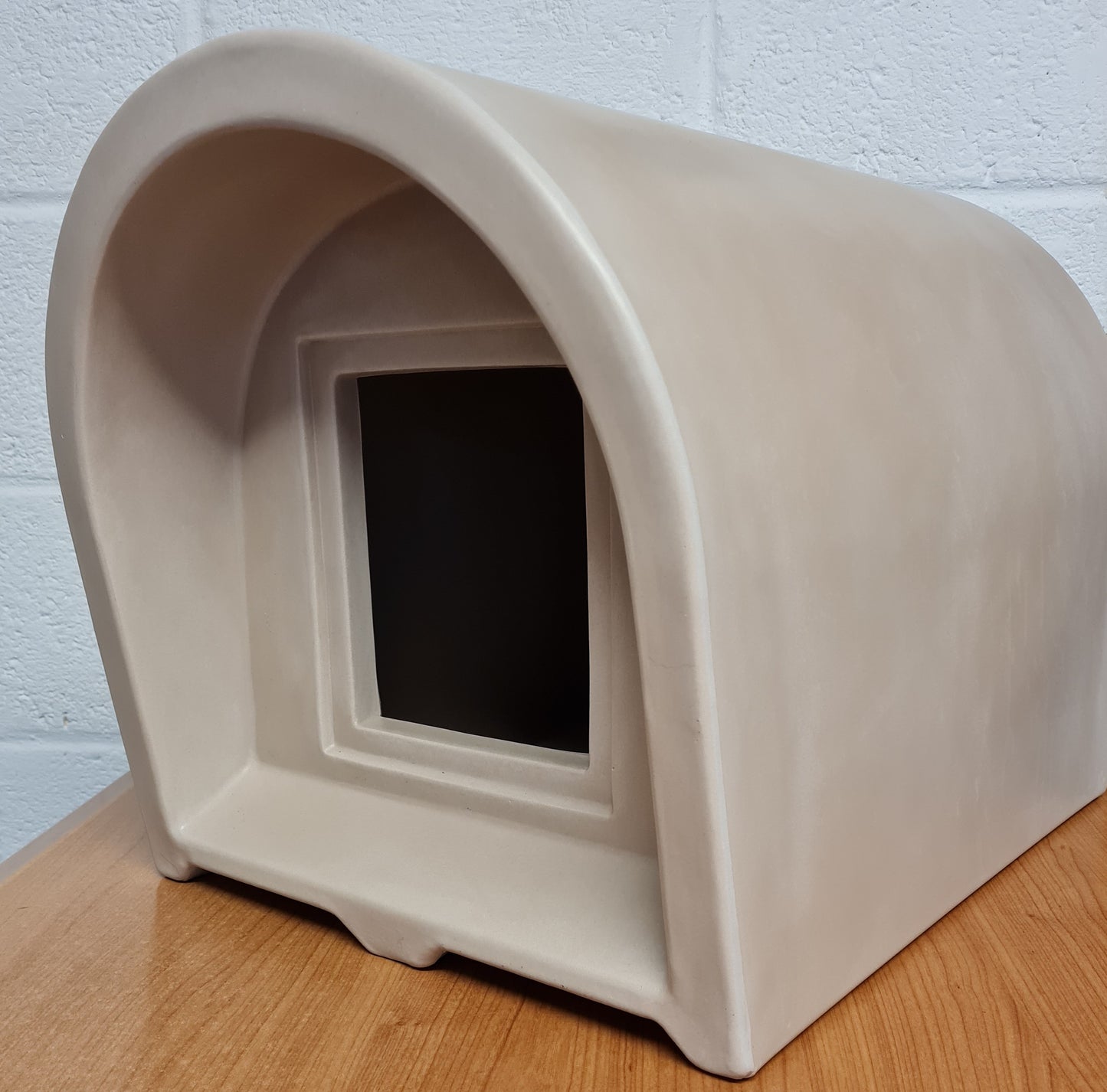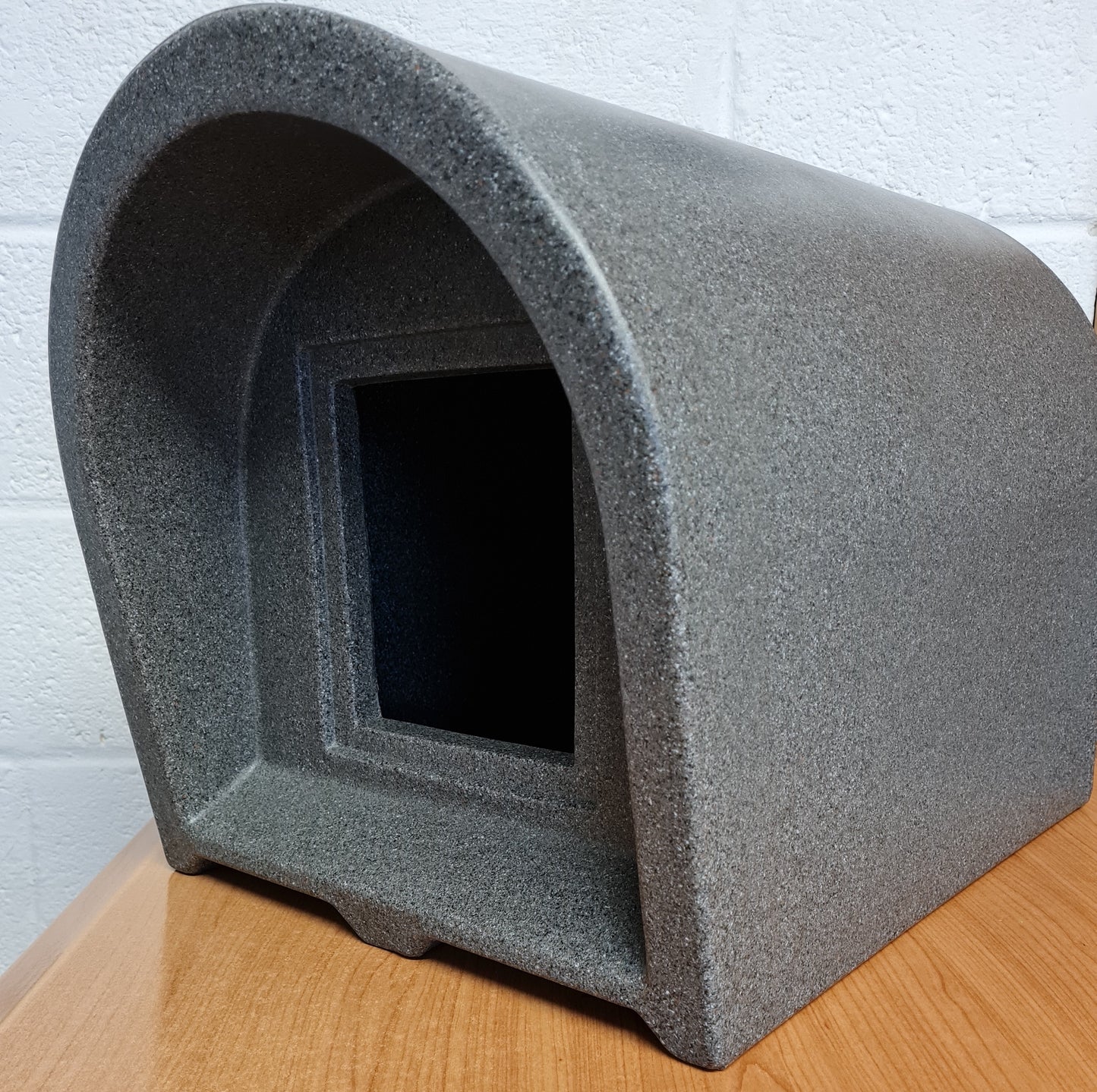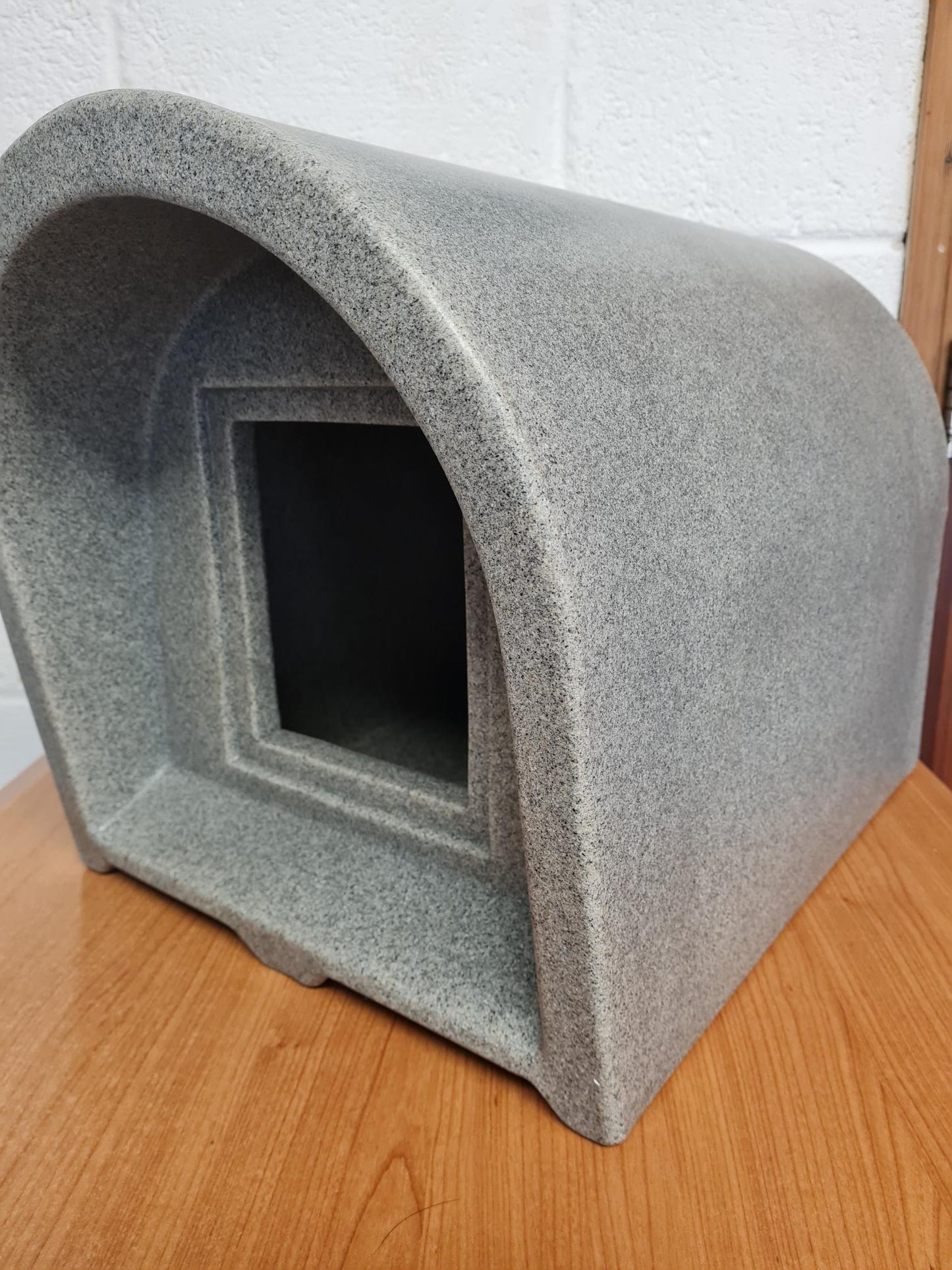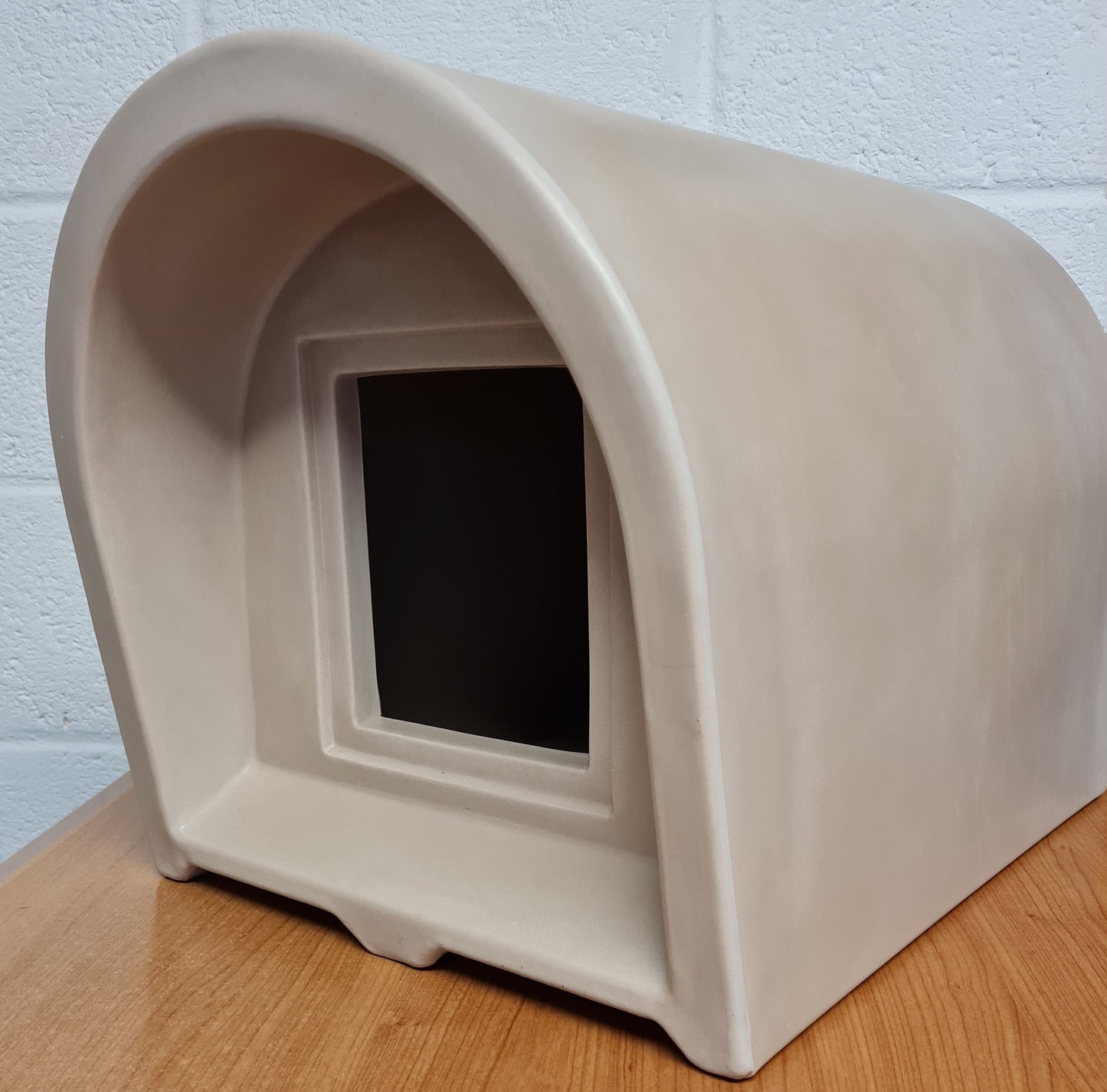 Our 'pets love it' guarantee
If your pet doesn't like their new outdoor shelter you can return it to us within 30 days for a full refund.
Meet the makers of the Kitty Cabin
We are a team of experienced plastic moulding engineers based in Cornwall. We take pride in every Kitty Cabin we make, and we make hundreds every day!
We hope you enjoy using your Kitty Cabin and that it keeps your pet warm and dry for years to come.