Regular price
Sale price
£54.99 GBP
Unit price
per
Sale
Sold out
Same day dispatch when you order by 2pm.
Introducing... our brand new Kitty Cabin made from recycled waste plastic!
These cabins are made from the waste we create when making original Kitty Cabins and other products in the same material in our factory in Cornwall. They are just as robust, durable and cosy for pets, but the colours are variable (usually a mottled or flecked dark grey colour). The images shown are examples of colours we've made but when you order we will send you whatever colours are available.
The Kitty Cabin is made for small pets (and some wild animals that visit gardens) so it's perfect for cats, rabbits, guinea pigs, chickens and tortoises. Many customers also use their Kitty Cabin for feral cats and they've reported using theirs for hedgehogs too - even a fox on one occasion!
With a large interior space that will allow pets to move around and not feel claustrophobic, our waterproof outdoor pet shelter is made from a single piece of moulded plastic in order to ensure it is as durable and hard-wearing as possible. Because of the way in which they are made, there are no joins or areas of weakness, which means our outdoor cat kennels are 100% weatherproof.    

Kitty Cabins provide a safe place for your pet to snuggle up and shelter from the elements. Cats in particular love to have the freedom to come and go as they please and if you can't have a cat flap on your house these are the perfect solution. They're also great for garden-dwelling rabbits and make great nesting boxes for hens too.
Key Features:
Made in the UK from waste plastic.
Suitable for cats, small dogs and other outdoor-dwelling small animals
Also great for nesting boxes for chickens
Perfect for rabbits and guinea pigs in warmer months within a secure run
Made from a single piece of moulded plastic - no assembly required
Waterproof and windproof
Will not rot like wooden kennels
Damage and UV resistant
Drainage hole at the bottom allows you to easily hose down the interior
Front roof overhang and recessed door to keep the interior dry
Raised floor panel keeps the shelter warm, dry and cosy
No joints for water to leak through
Hygienic - resist pest infestations

Add a catflap (check dimensions) for increased security
Hygienic and easy to clean, our Kitty Cabins have a drainage hole on their base so that the inside can be hosed down and water will quickly drain out. What's more, though designed for outdoor use, our cat shelter can also be kept indoors and with the colour choices available you can choose one that fits your home decor.
The Kitty Cabin outdoor cat house - also called a cat kennel or cat igloo - is a very low maintenance pet product and will provide pets with somewhere sheltered to relax, giving pet owners much-needed peace of mind.
Kitty Cabins are made for use outdoors in a garden or on your patio but they are great inside sheds, garages and porches too - wherever you need to provide a safe and secure shelter for your pet outside your home. They can be used year-round.
We make the Kitty Cabin in beautiful south Cornwall. It's a one-piece construction so no assembly needed!
Pet doesn't like their new shelter? You have 30 days to return your Kitty Cabin for a full refund.
Kitty Cabins come with a two-year manufacturer's warranty. The Eco Kitty Cabin is made in the same way as the regular cabin.
Dimensions: 42cm (H) x 52cm (L) x 39cm (W)
Our promise

If your pet doesn't like their Kitty Cabin you can return it to us for a full refund within 30 days - no quibbling.
Construction

The Kitty Cabin is made from a single piece of moulded, high-density and dureable plastic. It's weatherproof, UV-resistant and will last for years!
Delivery info

Shipping is free to the UK mainland when you buy a Kitty Cabin or a Kitty Cabin with a self-heating mat. If you buy a mat on it's own, there is a shipping fee, calculated at checkout.
Share
Let customers speak for us
View full details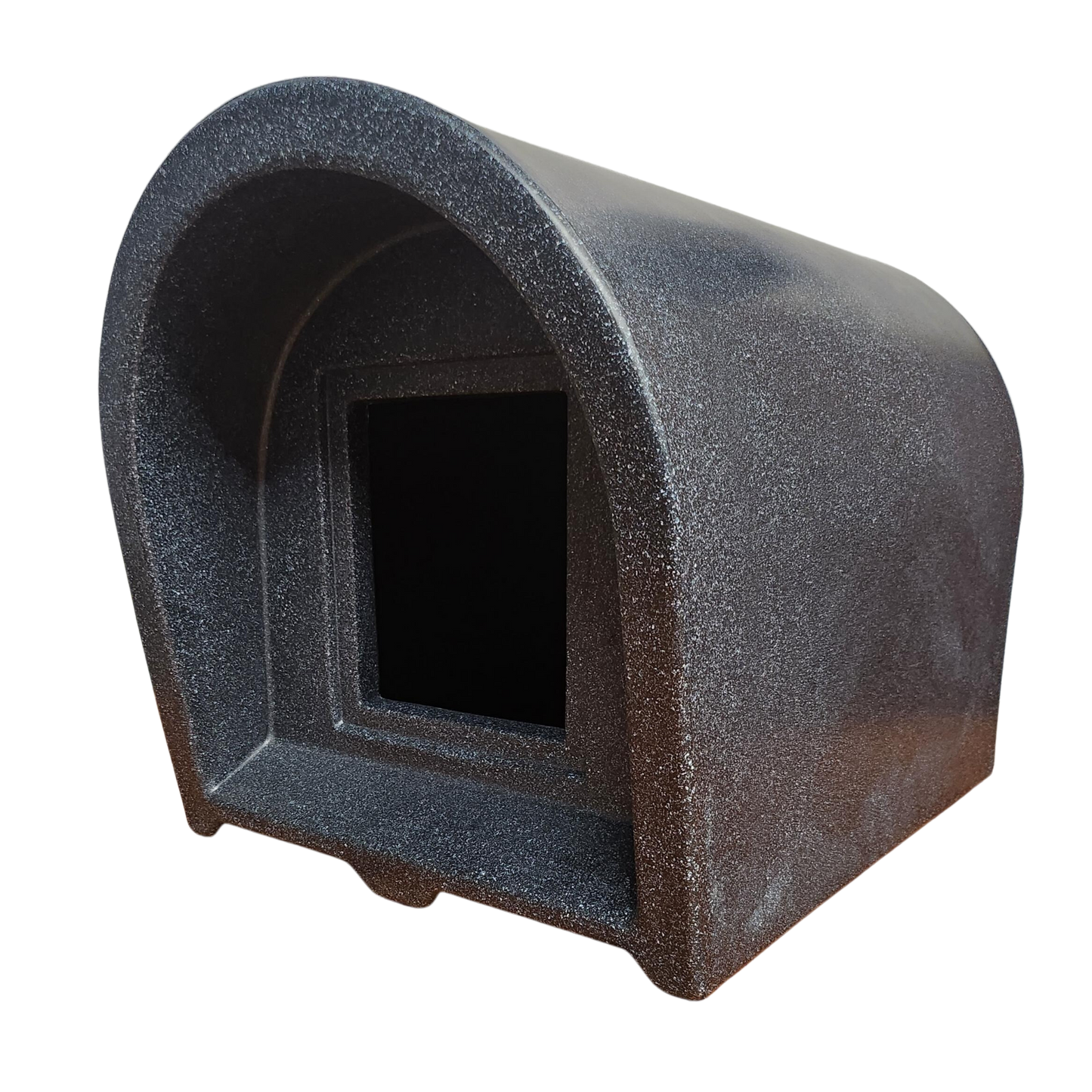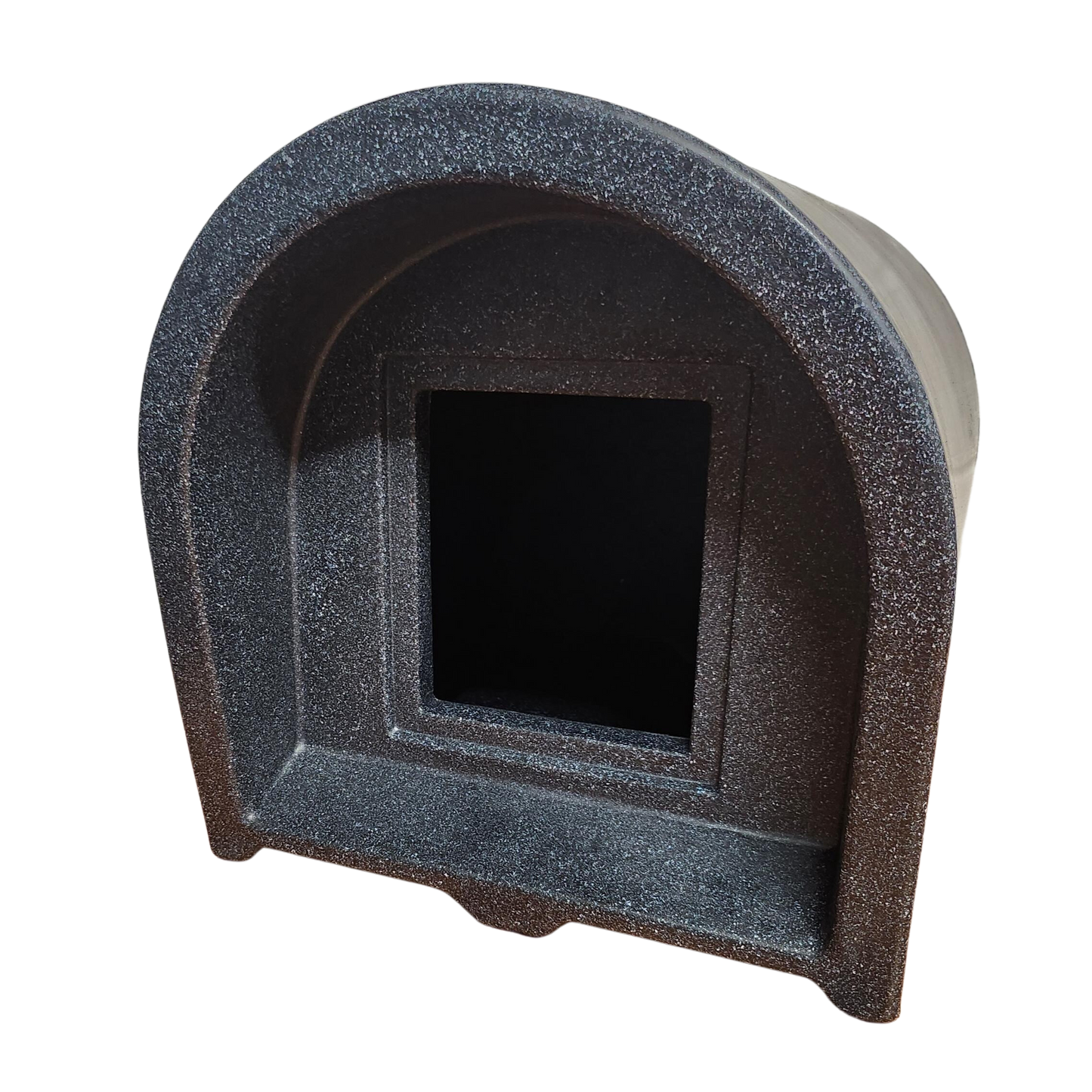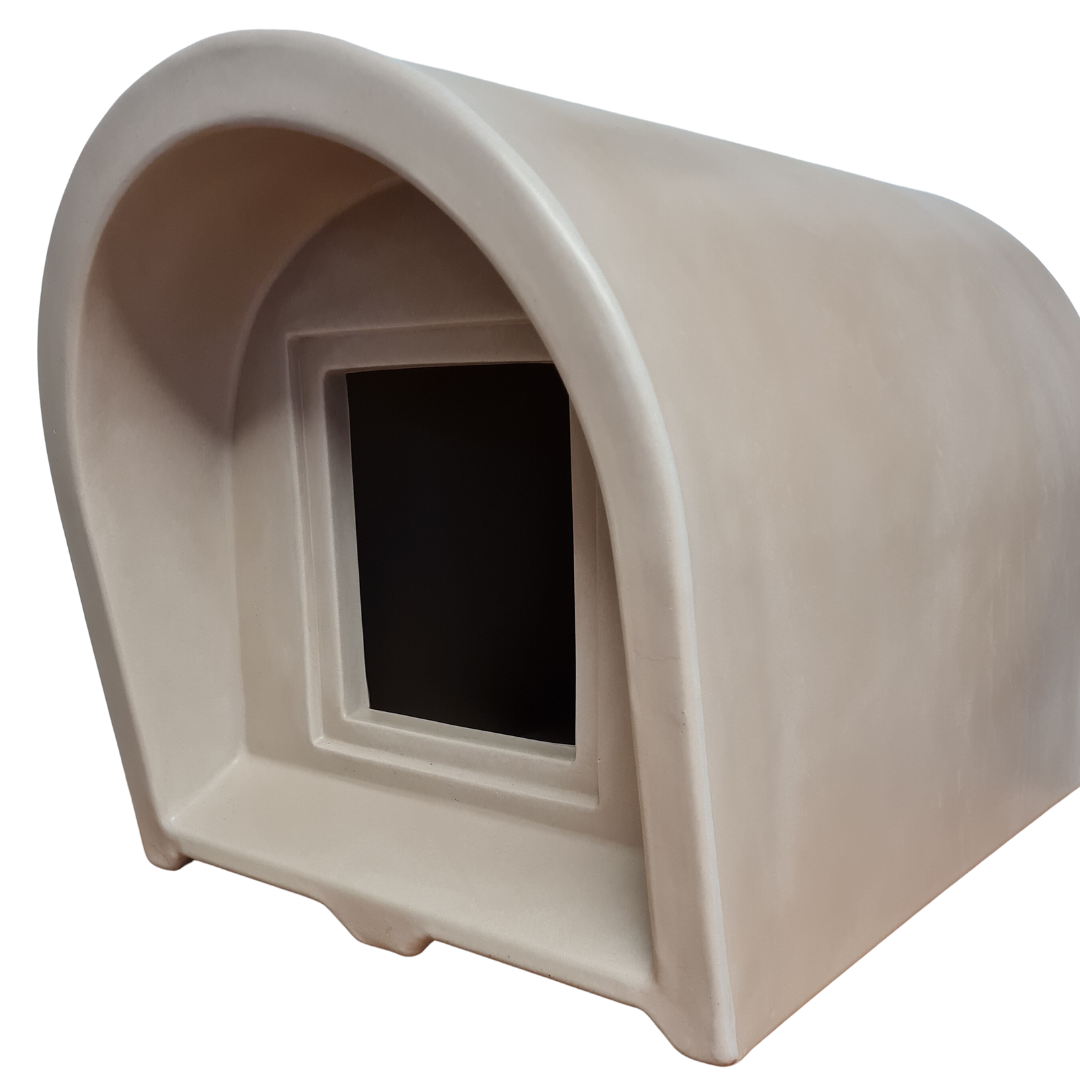 Our 'pets love it' guarantee
If your pet doesn't like their new outdoor shelter you can return it to us within 30 days for a full refund.
Meet the makers of the Kitty Cabin
We are a team of experienced plastic moulding engineers based in Cornwall. We take pride in every Kitty Cabin we make, and we make hundreds every day!
We hope you enjoy using your Kitty Cabin and that it keeps your pet warm and dry for years to come.