The Kitty Cabin - Only Greener!
Made from 100% recycled plastic waste
We've been working hard behind the scenes to create a brand new Kitty Cabin made entirely from the waste created when we make Kitty Cabins and other products - and here it is!
We're really proud of what we've achieved with this new product - showing how manufacturing can contribute to net zero and helping our customers do their bit too.
Key features
Robust and zero waste construction

The Kitty Cabin is made from a single piece of moulded recycled plastic waste. It's made to last many years without degrading or rotting like a traditional wooden shelter or hutch. And best of all, it's completely zero waste!

Learn more

Easy clean

The Kitty Cabin is super-easy to clean so it doesn't matter how messy your pets are. Simply empty their bedding and hose it out! Drainage holes at the bottom make this an easy job.

Warm & dry

Raised off the ground with integrated 'feet' the Kitty Cabin keeps pets warm in all weathers. And the recessed entrance keeps the rain out too. Line it with suitable bedding and your pets will love it!
Get your Eco Kitty Cabin now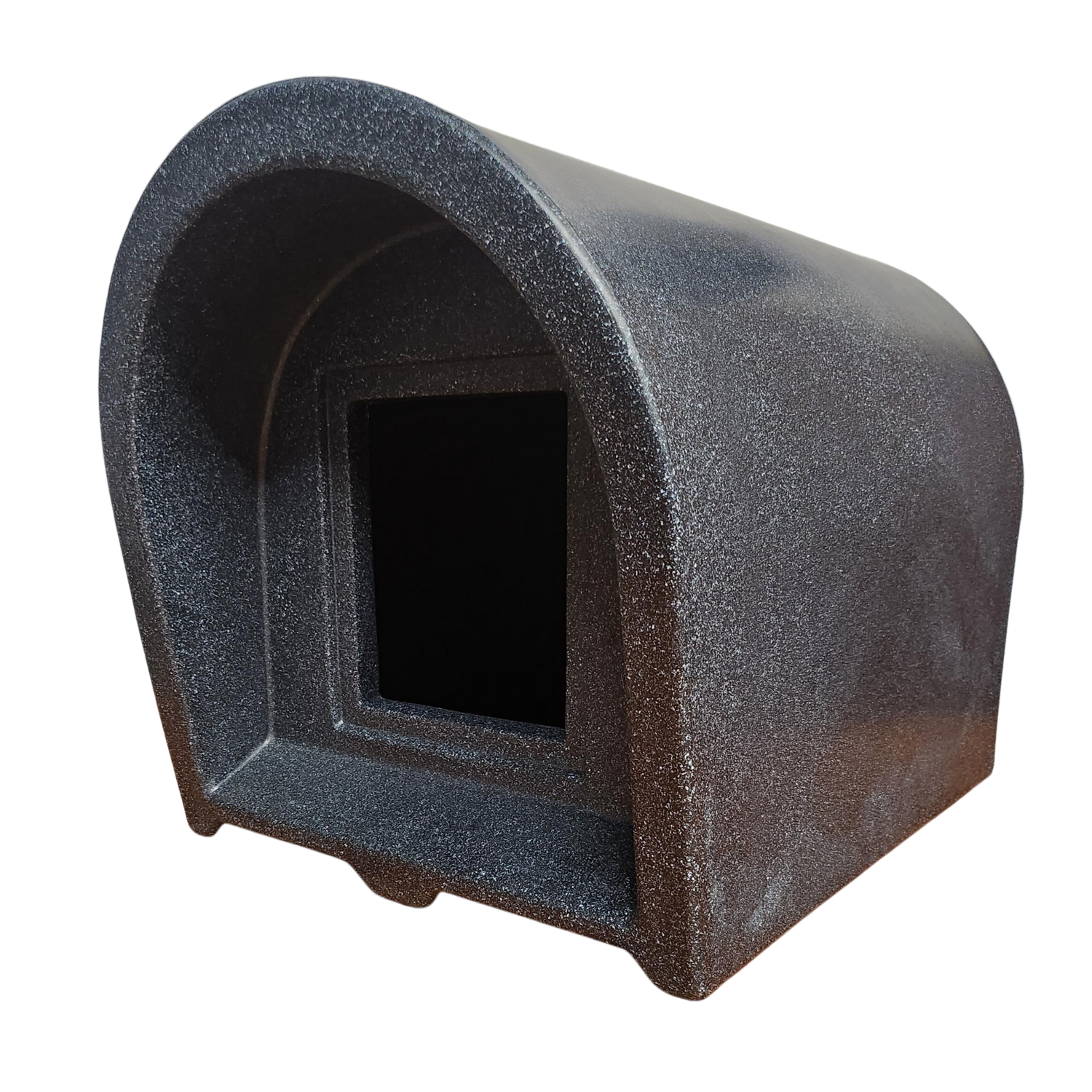 Eco Kitty Cabin
Pre-order today and enjoy 10% off the usual price for a limited time only.
VIEW DETAILS
Important information
Our promise

If your pet doesn't like the Kitty Cabin you can return it to us within 30 days for a full refund - no quibbling.
Construction

The Kitty Cabin is made from a single piece of moulded, high-density and dureable plastic. It's weatherproof, UV-resistant and will last for years! And it's made in Cornwall, UK.
Delivery

Shipping is free to the UK mainland when you buy a Kitty Cabin or a Kitty Cabin with a self-heating mat. In most cases, we'll deliver within 2-3 days.
Questions?

If you have any questions at all, the best place to start is on our FAQs page. If you still need help, try our chat widget (bottom of the screen) and we'll respond as quickly as we can.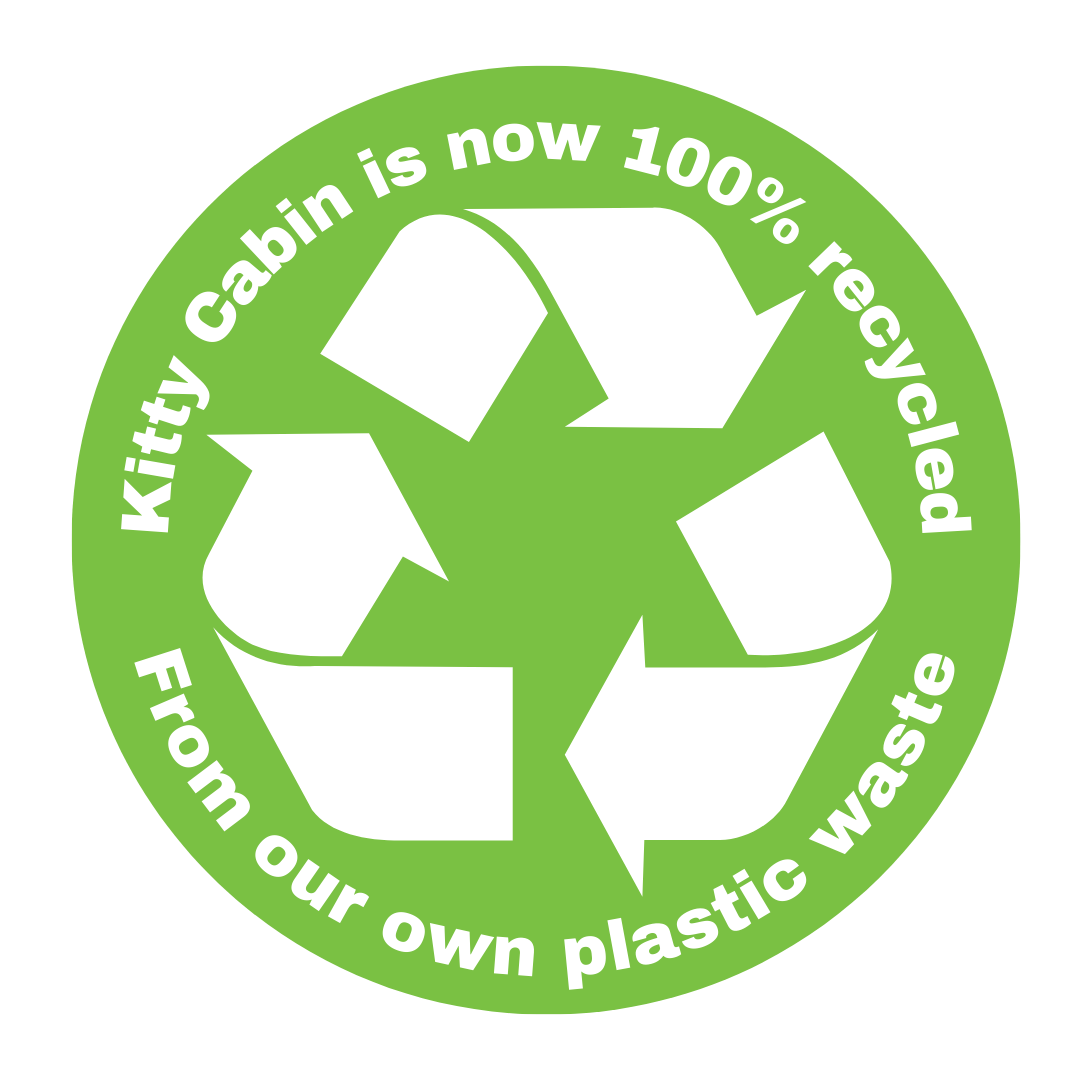 How do we make the Eco Kitty Cabin?
The Cabin is made from a plastic powder that's heated inside a metal mould until it forms the shape. The challenge was to produce something that looks attractive - and we think we've cracked it!
Find out more